Order Online For
Fast Pickup or Delivery.
Feed the whole family. Take home a Fiesta Pack.
Mexican Done Right.
Explore our menu.
Salsarita's Catering
Fiestas Without the Fuss
Delivered, set up, delicious. That's catering Salsarita's way.
Available for pick up & delivery.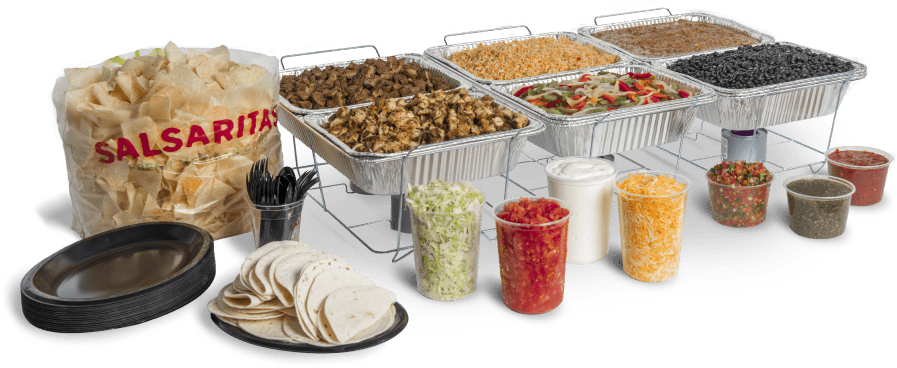 Salsarita's Gift Cards
Perfect for birthdays, holidays, graduations, "thank-yous" and special occasions.
Made fresh
every day.
That's Our Way.