[et_pb_section fb_built="1″ _builder_version="3.22″][et_pb_row _builder_version="3.25″ background_size="initial" background_position="top_left" background_repeat="repeat"][et_pb_column type="4_4″ _builder_version="3.25″ custom_padding="|||" custom_padding__hover="|||"][et_pb_text _builder_version="4.4.2″ header_2_text_color="#060e9f" header_3_font="Bebas Neue||||||||" header_4_font="Bebas Neue||||||||" header_4_text_color="#0c71c3″ header_4_line_height="1.5em" background_size="initial" background_position="top_left" background_repeat="repeat" custom_css_after=".wp-caption-text {|| color: #ffffff;||}"]
Caring for the Community: Louisville, KY

Over the last few weeks, we've witnessed incredible acts of kindness and compassion from the local communities we serve. Citizens outside of the medical field, still desperate to help in any way they can, have taken a stand to provide masks, money, and meals to those who need it most. We had the honor of working with such groups of people when Grub4Scrubs asked us to help provide meals for a nearby hospital.
Based in Louisville, KY, Grub4Scrubs is a group of caring and compassionate people wanting to show their support for both the restaurant industry and healthcare workers alike.  Founded by Connie Coartney, she tells Hello Lousiville: "My husband and I were talking about ways to help local restaurants and caterers, while also showing our appreciation for our front line healthcare workers."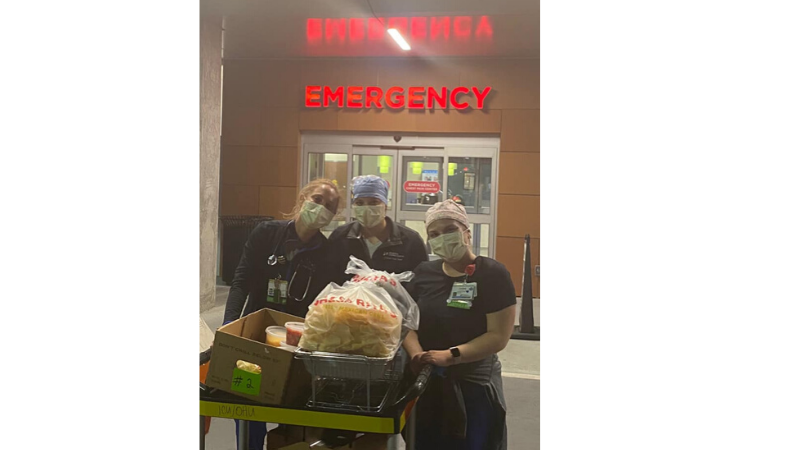 Connie and a group of inspiring volunteers collect monetary donations via GoFundMe and then use the donations to purchase food from local restaurants. From there, they distribute these meals to healthcare workers of all departments, shifts, and locations. The employees get a complimentary meal and local restaurants receive the support they so desperately need. It's a win-win!
The team at our Louisville Salsarita's restaurants were thrilled to be a part of this organization and jumped into action to safely prepare the fresh ingredients we are known for. The Taco Bar was then delivered to the 3rd shift ICU department at Norton Audubon Hospital by the volunteers of Grubs4Scrubs.
We are so thankful to be one of the restaurants that help make Grub4Scrubs a success!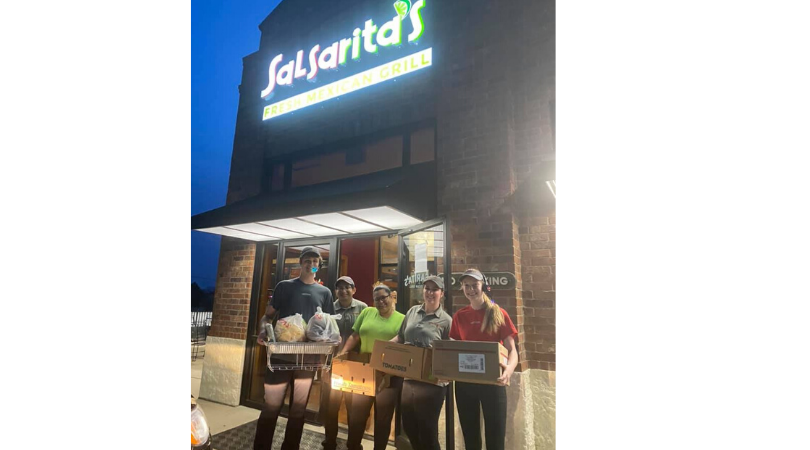 For more information on KY-Grub4Scrubs, you can join their Facebook group, donate to their GoFundMe, or simply donate via Paypal ([email protected]) or Venmo (Connie-Coartney)
If you know of any deserving group that could use a donated meal, please tell us below! Whether they're based in Louisville or any of the other 18 states we represent,  we'd love to hear from you!
[/et_pb_text][/et_pb_column][/et_pb_row][/et_pb_section]