[et_pb_section bb_built="1″ admin_label="section" next_background_color="#e0e0e0″][et_pb_row admin_label="row" background_position="top_left" background_repeat="repeat" background_size="initial"][et_pb_column type="4_4″][et_pb_text background_position="top_left" background_repeat="repeat" background_size="initial" _builder_version="3.9″]
For some people, tacos are life. You're dating, married to or in love with a taco lover, you know how true this is. They believe every night is taco night and that the answer to any question is, simply, "Tacos."
---
Date nights have gotten predictable.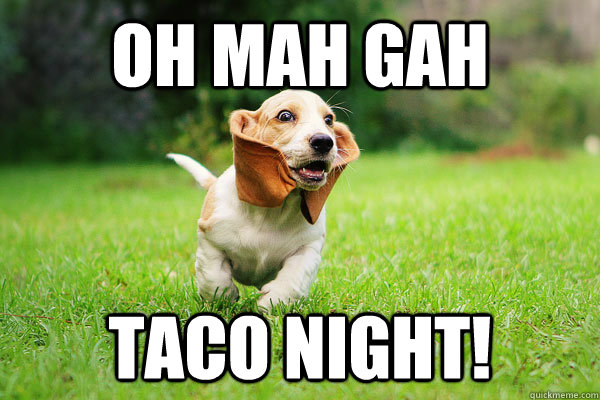 Whenever they're bummed out, at least you know how to make them feel better.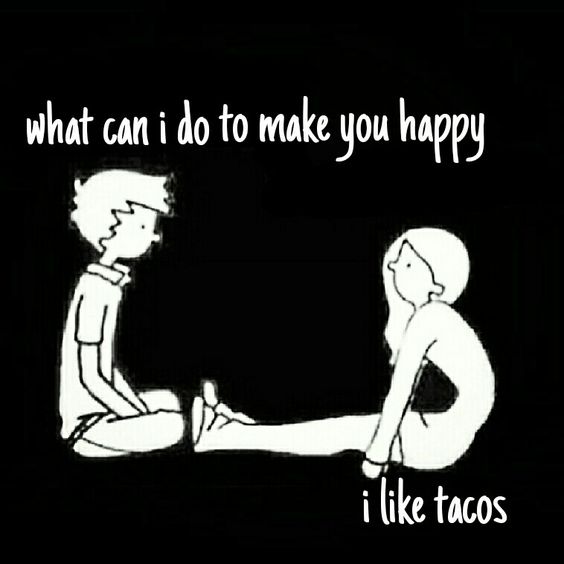 And don't get us started on how hangry they get if they've missed their tacos.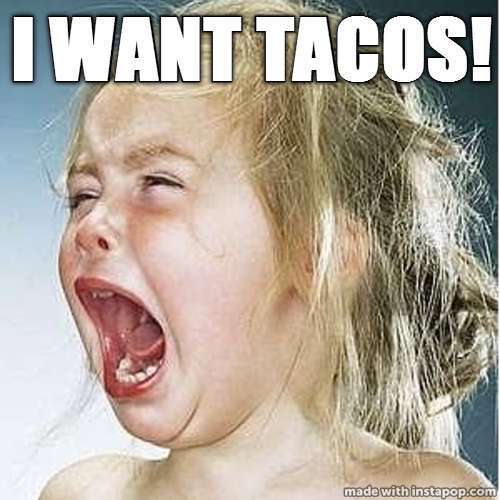 Love notes are simple and to the point.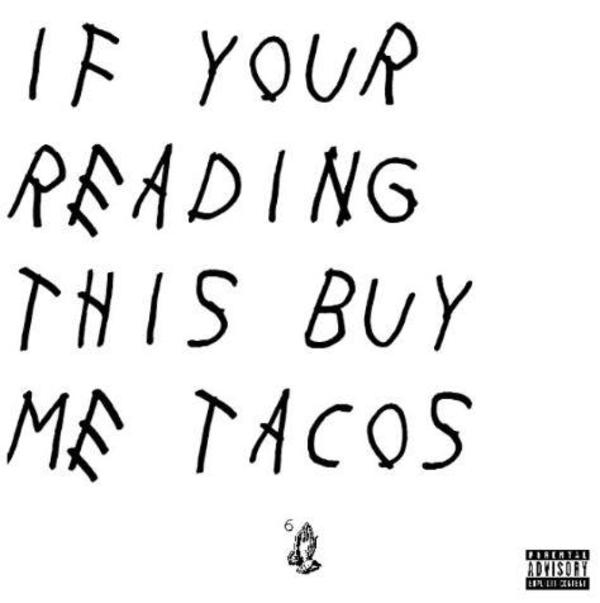 No matter the situation, they always have a taco pun at the ready.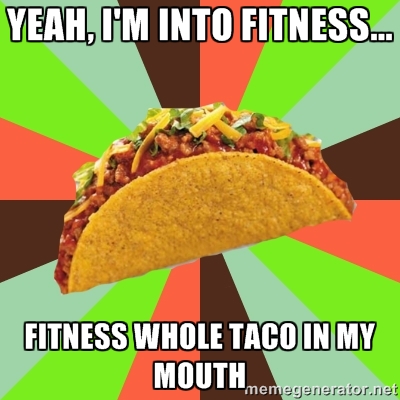 Sometimes when they're looking at you, you can't shake the feeling they're thinking of someone else.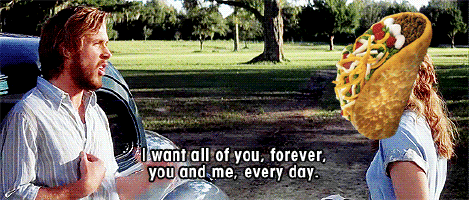 The only way you can propose is like this…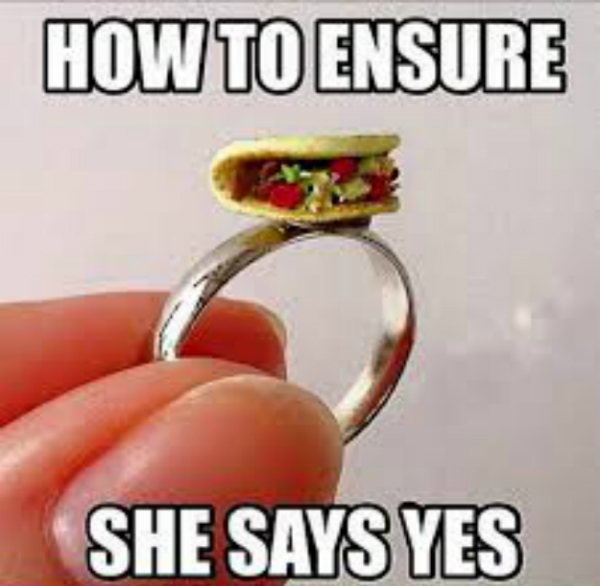 …because if you don't…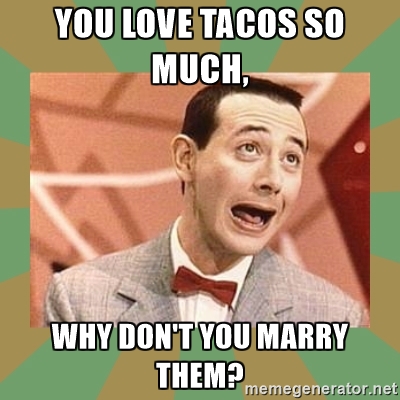 Sometimes you want to talk about your vision for your future together, and theirs looks more like this.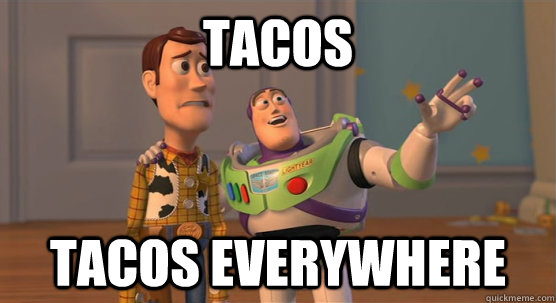 But when it comes down it it, you know how much they love you.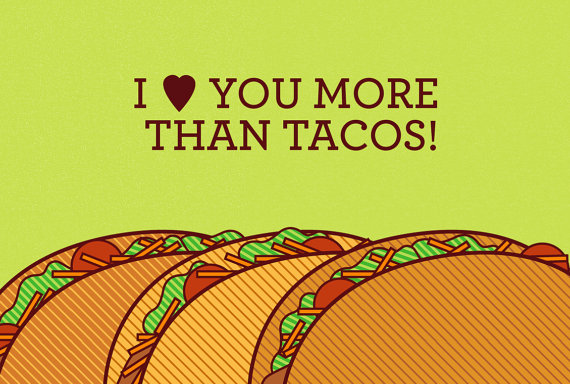 Are you dating or in love with a taco lover? Be sure to share this blog with them, and you know what they say…if you can't beat 'em, join 'em! Visit the Salsarita's nearest you.
[/et_pb_text][/et_pb_column][/et_pb_row][/et_pb_section][et_pb_section bb_built="1″ fullwidth="off" specialty="off" background_image="https://live-johngroup-salsaritas.pantheonsite.io/wp-content/uploads/2017/01/blog-chips-salsa.jpg" parallax="on" parallax_method="off" custom_padding="0px||0px|" background_color="#e0e0e0″ module_class="eclub" _builder_version="3.0.65″ prev_background_color="#ffffff" global_module="28652″][et_pb_row global_parent="28652″ make_fullwidth="on" use_custom_width="off" width_unit="on" use_custom_gutter="on" gutter_width="1″ custom_padding="50px||50px|" allow_player_pause="off" parallax="off" parallax_method="off" make_equal="off" parallax_1="off" parallax_method_1="off" module_class="blogRewards" disabled="off" background_position="top_left" background_repeat="repeat" background_size="initial"][et_pb_column type="4_4″][et_pb_text admin_label="Text Get free chips and salsa" global_parent="28652″ background_layout="dark" text_orientation="center" module_id="rewards" background_position="top_left" background_repeat="repeat" background_size="initial" _builder_version="3.0.105″ module_alignment="center"]
Get Free Chips & Queso
WHEN YOU JOIN OUR REWARDS CLUB.
[/et_pb_text][et_pb_text admin_label="Pinterest Widget" global_parent="28652″ background_layout="light" use_border_color="off" background_position="top_left" background_repeat="repeat" background_size="initial" _builder_version="3.0.106″ header_2_text_color="#cf202f" header_text_align="center" custom_css_main_element="display: block;|| margin-left: auto;|| margin-right: auto;" saved_tabs="all"]
[/et_pb_text][/et_pb_column][/et_pb_row][/et_pb_section]